Cheeeeeeeeers Chuckleheads!! Matt-Man here writing on this here IWS Radio blog for the first time in, oh I don't know…since this past Sunday.
Holy Cow!! That's like a century in dog years…I think.
Anyhoo…
On the IWS Radio Show this past Sunday, I mentioned to Jayman that we should take a couple of days off from the website, so I could do some things that tighten up our IWS brand, and tie up some loose ends as far as our You Tube page which is under my name and not the IWS Radio name. And plus…
We could relax for a few, and let out a nice big Social Media sigh, and then come back refreshed.
I stated that merely taking Monday, Tuesday, and Wednesday off would be good for our souls, our creative juices, and I could fix our You Tube page. Jayman, while not necessarily agreeing, acquiesced.
So…
After
Sunday's show,
my best friend Schmoop and I drank, played music, and talked about rearranging furniture. The Schmoopster was scheduled off and has been off, all
her life
week, so she would do that, and then?
We ate Johnsonville Brats…and lots of them.
Monday, I had to go to work…go to work with a hangover. It wasn't that bad until, I got THE PHONE CALL. On the other end of the line was a crazy woman who was insisting that I should pay her $100.00 a week in order to help her put our son through college.
Her argument was built on a pile of sand, but she quickly and convincingly firmed up her philosophical treatise, and won me over to her side by calling me immoral, and labeling The Schmoopster, as homely.
So Monday night, drunk on the euphoria of being on a quasi-vacation and the lyrical tones of the crazy woman's voice in my head, I had a couple of beers, a frozen pizza, and then went to bed.
Tuesday was awesome, because I only work Noon-5 on Tuesdays. Sure it was raining, but my adorable, college bound son showed up at The Beer Mine needing $200.00. I gave it to him, and after a couple of moments nervous of laughter, he went on his way.
When I got home shortly after 5 PM I walked into the Bagwine digs and the furniture had indeed been rearranged by The Schmoopster and it looked awesome, however…The cat was none to pleased.
I had a couple of drinks, and then before I knew it, it was 6:30 PM and it was time for Jayman and I to be interviewed by Katie D on her Blog Talk Radio Show. We were there. We were pithy, and then…
Ol' Katie ran out of questions, cut the interview short, and the evening took a turn for the worse.
It turns out that the adorable, yet awkward interview was a result of Jayman and I, especially me, threatening the young Miss Katie through our penchant for answering the questions that Miss Katie asked.
I think it was my answer to her question,
"How did your show come about?"
and I responded,
"Jay sent me an e-mail.",
that sent the young ingénue's protector and psychotic sansei into a verdant and virulent attack upon my character upon the timeless timeline of my Facebook page.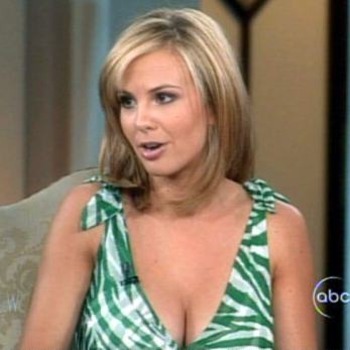 With my good name besmirched by accusations of pedophilia and felonious assault, Schmoop ate and went to bed, and shortly afterwards, I ate and went to bed.
On top of all of that heartache, I was crushed to find out that Gretchen Carlson will no longer be on Fox and Friends in the morning, as her gravitas, and journalistic instincts necessitate a primetime afternoon show, and she will be replaced by Elisabeth Hasselbeck.
So much anguish…I have had better vacations, but it's not a total loss.
The re-arrangement of the Bagwine digs looks awesome. Ryno and I are meeting for pizza tonight at The Hut, and…
Looking back on these past few days of vacation? I know that I am living the thug life. Word!!
Oh the You Tube thing that was the impetus for all of this? Eh, I never really got around to that, but trust me, I will.
After all, I am one immoral son of a bitch who lives with a homely chick, and that's how we roll.
Cheers!!
Matt-Man
mattmaniws@ymail.com
@mattman_iws
Matt's Facebook Page